Our Mission & Vision:
We are devoted to the well being of children living in a world where kids of all ages Think Ecologically®.   Our family friendly music & arts environmental education programs combine education and entertainment to foster stewardship behaviors toward the environment, to promote community action and enhance learning through the arts.  Our programs enhance the ecological programs of our partnering organizations through ARTS. Simply put, we add the "A" to STEM!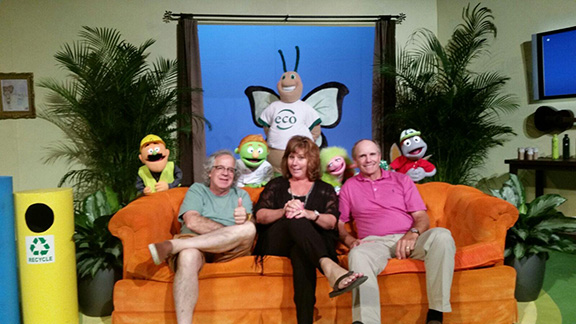 Meet the Partners & Creative Team from Music as Message, LLC. (front row-left to right) Ross Orenstein, Donna Britton Bukevicz & Jerry Pate (back row left to right) Mr. Recycle Man, Chef Green Daisy & Little Buddy – Eco the Butterfly
Who Delivers Our Message:
Eco the Butterfly™, who is THE "Smokey Bear" of the environment, is loved by children and respected by parents as a fun and effective teacher.   Read more about Eco HERE (link to Eco the Butterfly tab). With a "can-do-attitude", kids, teens, parents and grandparents can learn how to Think Ecologically® through fun, educational, upbeat, positive, happy, funny, light-hearted musical puppets, characters in costume, scripted episodes, animated music videos, rock star kids, teens and adult actors (who sing, dance and play instruments).   We call it  "Eco-Edutainment".
Eco the Butterfly™ along with his friends on The Eco Team, Mr. Recycle Man, Chef Green, Daisy and Eco's Little Buddy all join-in together as a group (as well as individually) to deliver messages in a fun and interactive format to inspire, empower and educate kids of all ages how to take care of our environment.  This entertaining musical "team" of puppets have earned their eco-badge from Eco the Butterfly whose main mission is to recruit, educate and then officially appoint environmental ambassadors around the world to help spread the message to Think Ecologically®.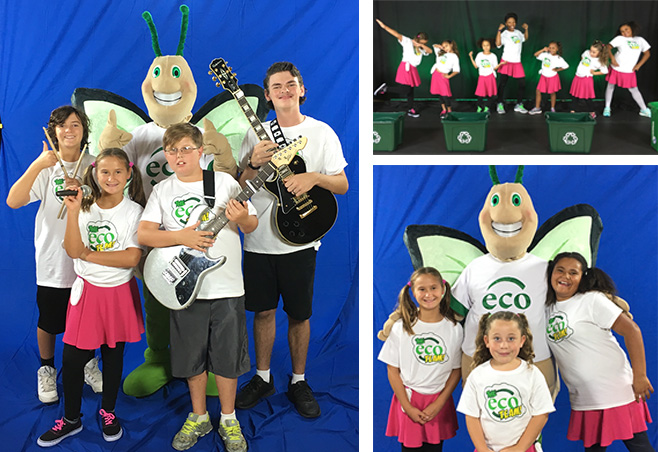 Our vision is very much like the Mickey Mouse Club where children of all ages have a key role with Eco the Butterfly & The Eco Team puppets.  Not only is Eco like a big brother to Little Buddy (the youngest puppet) but he also mentors youth like 12 year old Michael (pictured above with glasses).  Eco's mission is to mentor kids, teens and young adults in our Eco Team Band, who have recently become members of The Eco
Team which appoints them with an official position on the team to dance, sing and act while delivering the important musical messages to Think Ecologically®.  As members of The Eco Team, these kids, ages 4 and up, also learn the importance of caring about themselves, communication (face-to-face – not on their phone!), team-building skills (working with others) and the all mighty Four C's which give them the power (educational tools) to also take care of the world they live in.  Only after receiving these tools in hand, can our newly appointed "eco-ambassadors" take what they've learned and share that information with their brothers, sisters, parents, grandparents and their friends at school. As each new member joins our Eco Team, they start their own "energy-saving-circle" that spreads round and round for years to come.
GOT TALENT?  If you are interested in starting your own Eco Team Band, please reach out to us and we'll help you get started in your communities.
Behind the Scenes:
We are so proud to have had James Kemp make our puppets for us.  What a talented guy! Not only did he meticulously hand-sew each one but he was the VOICE of Chef Green, travelling all the way from Kentucky to WSRE studios in Pensacola, Florida  for our week-long filming. Thank you James. You Rock!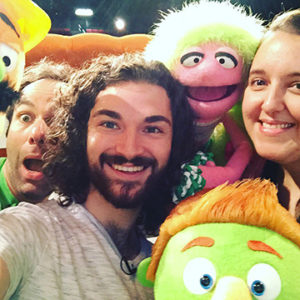 Andy Clinton (Puppeteer & Voice of Mr. Recycle Man)
James Kemp (Puppeteer & voice of Chef Green)
Jennifer Himes (Puppeteer & voice of Daisy)
Savanah McEwen (Puppeteer & voice of Little Buddy)
James Roy, WSRE:  Director, Studio Production Engineer
Tim Dixon, Jerry Pate Company: Website Development
Educational Resources:
Our content has been developed using the guidelines of 21st Century Students for a Global Society using the  Four C's, Critical Thinking, Communication, Creativity and Collaboration.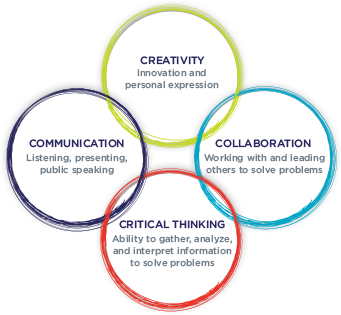 Parents, it's important that your kids become a fluent and digital citizen.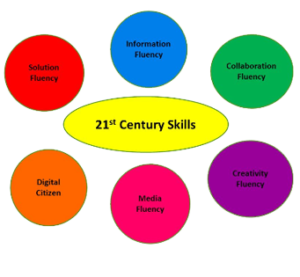 MUSIC AND THE BRAIN: THE BENEFITS OF MUSIC:
A 2016 study at the University of Southern California's Brain and Creativity Institute found that musical experiences in childhood can actually accelerate brain development, particularly in the areas of language acquisition and reading skills. According to the National Association of Music Merchants Foundation (NAMM Foundation), learning to play an instrument can improve mathematical learning and even increase SAT scores.